Main topic
This is one of Japanese traditional places where Japanese Emperor's family live and most Japanese people know. It is located in the center of urban area of Tokyo and a moat is surround the park. There are some facilities in the park.
It takes 10-15 minutes from JR Otemachi Station or Tokyo Stasiton by walk. Please look at below website if you want to know some information in detail.
宮内庁
このホームページは,天皇皇后両陛下・皇族方の宮殿・御所などでのご公務や国内各地へのお出まし,外国とのご交際など皇室のさまざまなご活動を中心に紹介しています。
Pick up sightseeing
There is the stone monument of Matsuno-o-roka Corridor in the park. It is the beginning place of the Japanese famous history based on the samurai sprit, "Chushingura". The content of the story is below URL.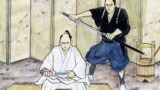 忠臣蔵を英語で | Circle "Jijis & Mamas"
播州赤穂へオーストラリアのご夫妻とご一緒にピクニックに出かけることになった。となると忠臣蔵の話をしないわけにはいかない。そのあらすじを英文で表現してみた。...
ABOUT SENGAKUJI|SENGAKUJI(曹洞宗 江戸三ヶ寺 萬松山 泉岳寺)
Sengakuji is a famous and popular Buddhist temple known throughout Japan.
Chidori-ga-fuchi Park is located in the west side of IMPERIAL PALACE. The cherry blossom will bloom between late March and early April in spring. It's short period.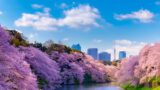 Chidori-ga-fuchi Moat
A 700-meter-long lush green walkway along the moat of the Imperial Palace, and one of the top spots in Tokyo for viewing cherry blossoms, visit Chidori-ga-fuchi...
Yasukuni Shrine(Jinja) is the northwestern place of IMPERIAL PALACE. This place is to pray Japanese historical famous people to help Japan to prosper, being neither good nor bad. SAKURA also bloom here too. You can see Festivals and Rituals if you are lucky.
Yasukuni Shrine : http://www.yasukuni.or.jp/english/
Festivals and Rituals : http://www.yasukuni.or.jp/english/festivals.html
Jimbocho is the northeastern place of IMPERIAL PALACE. There are a lots of bookstores and cafe. Because of this town that students come to college. You can find out some historical Japanese book, "Furu-hon".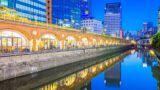 Kanda & Jimbocho – books and sporting goods in the heart of Tokyo
The Kanda & Jimbocho area has a range of book shops, and specialty winter sports shops near Yasukuni Shrine. Try the delicious local curry or soba.
Restaurant & Shopping
There are lots of restaurants and shops in undergound street of Tokyo station, such as "Ramen", "Soba", "Udon", "Yakitori", "Takoyaki" and so on. You can also buy a lots of souvenirs too. https://www.yaechika.com/english/index.html
There are a lots of high-grade fasshion shops in Ginza. Ginza is located the south side of Tokyo station. There are also some theaters and restaurants, such as Japanese traditional performance theater, "Kabukiza" and high-grade Sushi restaurant, "Kyubei". Shopping is so expensive in this town. You must have enough money.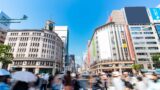 A guide to Ginza - Tokyo's most glamorous shopping district
Ginza is home to historic department stores, gourmet delights of Michelin-starred restaurants (including sushi and ramen), and the famous Kabukiza.
Ginza Sushi Restaurants | GURUNAVI
Looking for Sushi in Ginza? Find the best restaurants in Japan by using GURUNAVI's search function—and get the most out of your gourmet experience.
In Jimbocho, there are a lots of cheap junk-food restaurants. Sorry, I can't find out English website pages of Jimbocho town.