Main topic
"ASAKUSA" have been a downtown area since EDO period, betwenn 1603 and 1868. There are great red gate called "Kaminarimon" and traditional shopping street called "Nakamise" along the path from Asakusa Station to "Sensoji" Temple.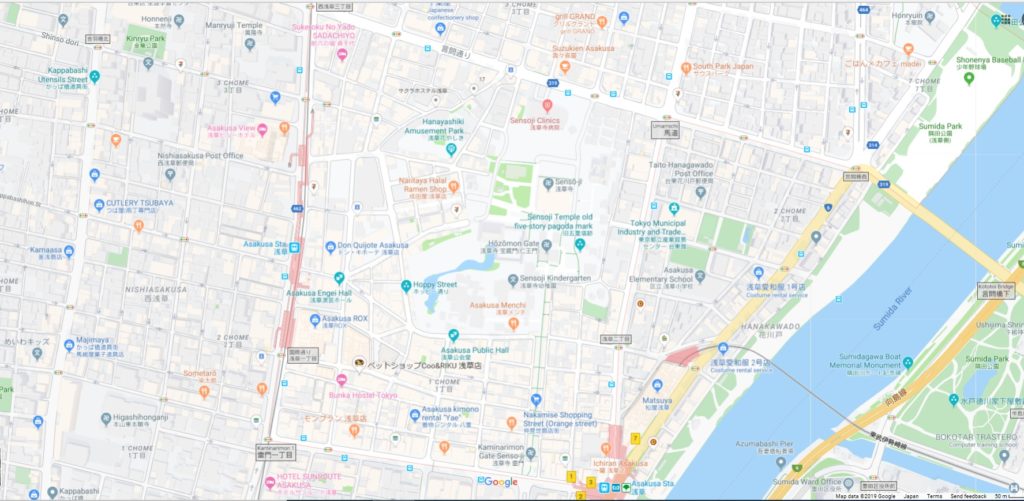 There are a lots of retail shops and restaurants around Sensoji Tample. You can also see Tokyo SkyTree to the eastern direction.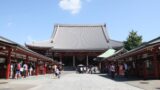 A guide to Asakusa - an area of true Japanese tradition
Home to the Sensoji Temple, Asakusa offers many exciting experiences, such as shops selling arts & crafts, historic restaurants, and river cruises.
Pick up Sightseeing, Restaurant and Shopping
Sensoji Temple and Kaminarimon is Japanese famous temple. Only Japanese people doesn't visit there, but a lots of people outside Japan also on weekend. There are some restaurants, junk-food shops and sweet-selling shops in "Nakamise" street. You should go to Asakusa on weekday, because some restaurants will be full and you must wait for a long time if you don't make a reservation in advance. My recommended sweet is "Awazenzai" at Umezono"梅園" store. It's sweet bean paste on the brown rice called "Awa". Umezono website is only Japanese language.
http://www.senso-ji.jp/english/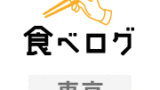 Restaurant map [Tabelog]
You can search for restaurants located in from the map. You can easily discover popular and delicious restaurants!
In Asakusa Engei Hall, Almost "Rakugo" is held every day, but Rakugo is only Japanese langauge. You can't understand Japanese joke. https://www.asakusaengei.com/
Kappabashi street is located in the western place of Sensoji Temple. There are some retail shops sold Japanese style tableware. http://www.kappabashi.or.jp/en/index.html