Main topic
Akihabara town has supplied us electric parts and appliances before. So that, coming people were men with various electric knowledge, carrying knapsack on his back, called "Otaku". Now, there are a lots of stores selling dolls of animation, maid cafes, amusement stores, junk-food shops and ramen restaurants. Definitely, people who like watching Japanese animation shall go here.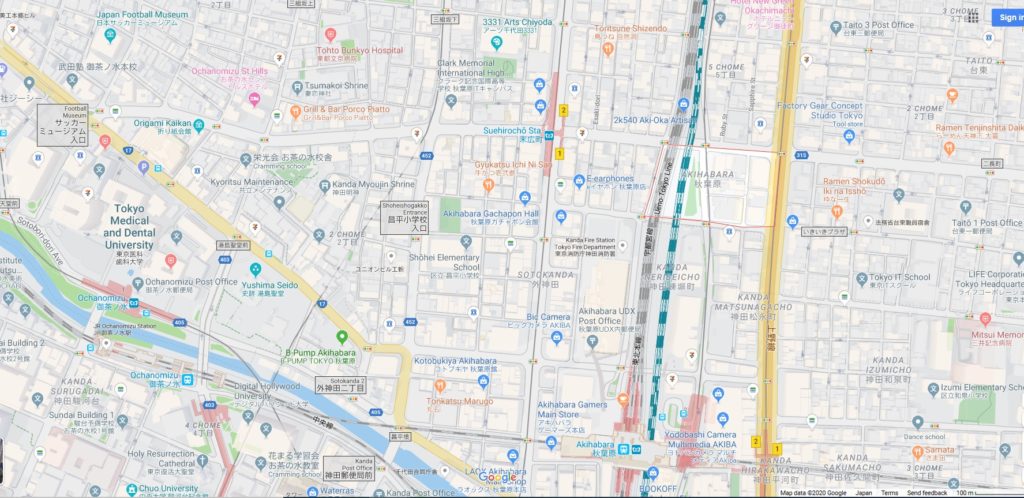 ERROR: The request could not be satisfied
Pick up Sightseeing, Restaurant and Shopping
Akihabara is a great amusement town. You can enjoy everything in the town. You shall go there on Sunday, because main street change from roadway to sidewalk and some events will be held too, but sometimes not. You may look at some performances on the street if you are lucky. You can also go shopping and ramen shop.
http://www.akibamap.net/area_a.html This is only Japanese page. Click upper-right map from A to F and then click a mark of shape square in the map.
Nearby
Kanda Myoujin Shrine is in the northwestern place of Akihabara. The growing up idol animation, "Love Live(ラブライブ)" is used as reference place. https://www.kandamyoujin.or.jp/what/
Yushima Seido Temple is in the western place of Akihabara. Japanese people worship this place as God of learning. A lots of examinee come here every year. https://www.gotokyo.org/en/spot/271/index.html
Okachimachi is in the northeastern place of Akihabara. There are some jewelry shops in this place. http://jto-net.com/about/eng/